Kißlegger Schlossgarten

Our new Pop-Up Beergarden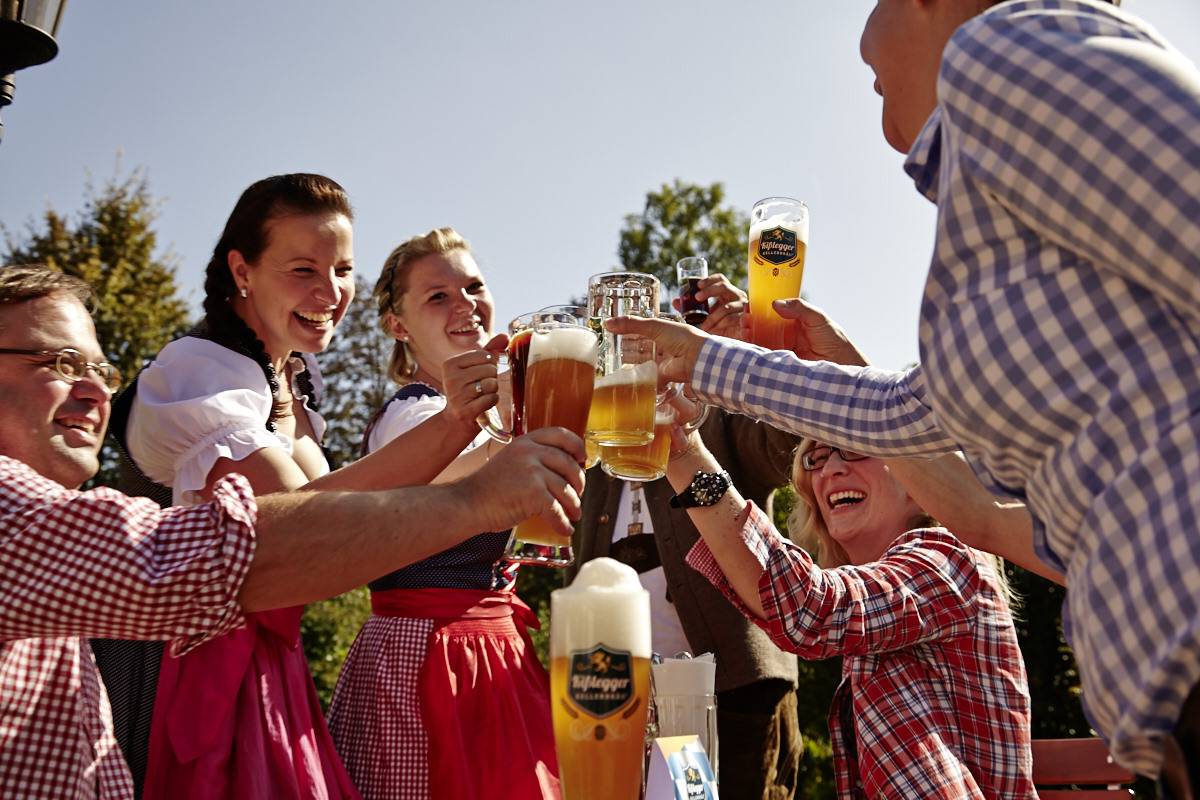 Our beer garden based on the Bavarian principle

Look forward to one of the most beautiful beer gardens in the Allgäu: the Kißllegger Schlossgarten. A beer garden based on the strict Bavarian principle. You are welcome to bring your own food and all drinks are purchased on site. Of course, we are also happy to spoil you with fine regional specialties from the excellent ox kitchen. And of course our beer specialties from our own brewery are also available freshly chilled from the barrel.
Bavarian gem in the Württemberg Allgäu
Experience a Bavarian gem and Allgäu joie de vivre in the middle of the Württemberg Allgäu. Centrally located in the Kißlegger "Marktflecka", directly between the New Castle of Kißlegg and our inn, in a prominent and baroque neighborhood. A wonderful, enchantingly idyllic place where you can recharge your batteries and really relax. Enjoy life where it shows itself from its very best side on a sunny day in the Allgäu: in the fresh air with a crispy knuckle of pork and a delicious Kißlegger. Several chestnut trees and a mighty red beech provide shade, especially on hot summer days. Everyone is at home here: old and young, locals and holidaymakers with and without traditional costumes, with ties or shorts. Regular guests and those who want to become one.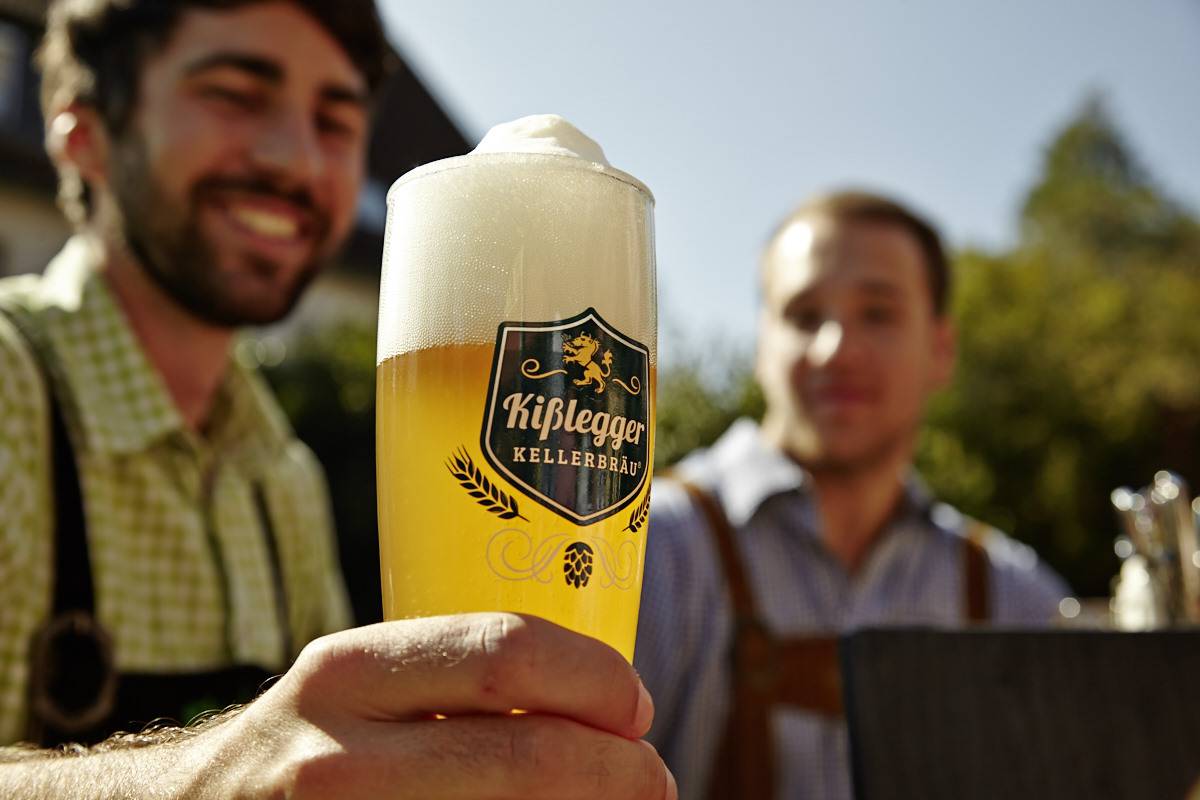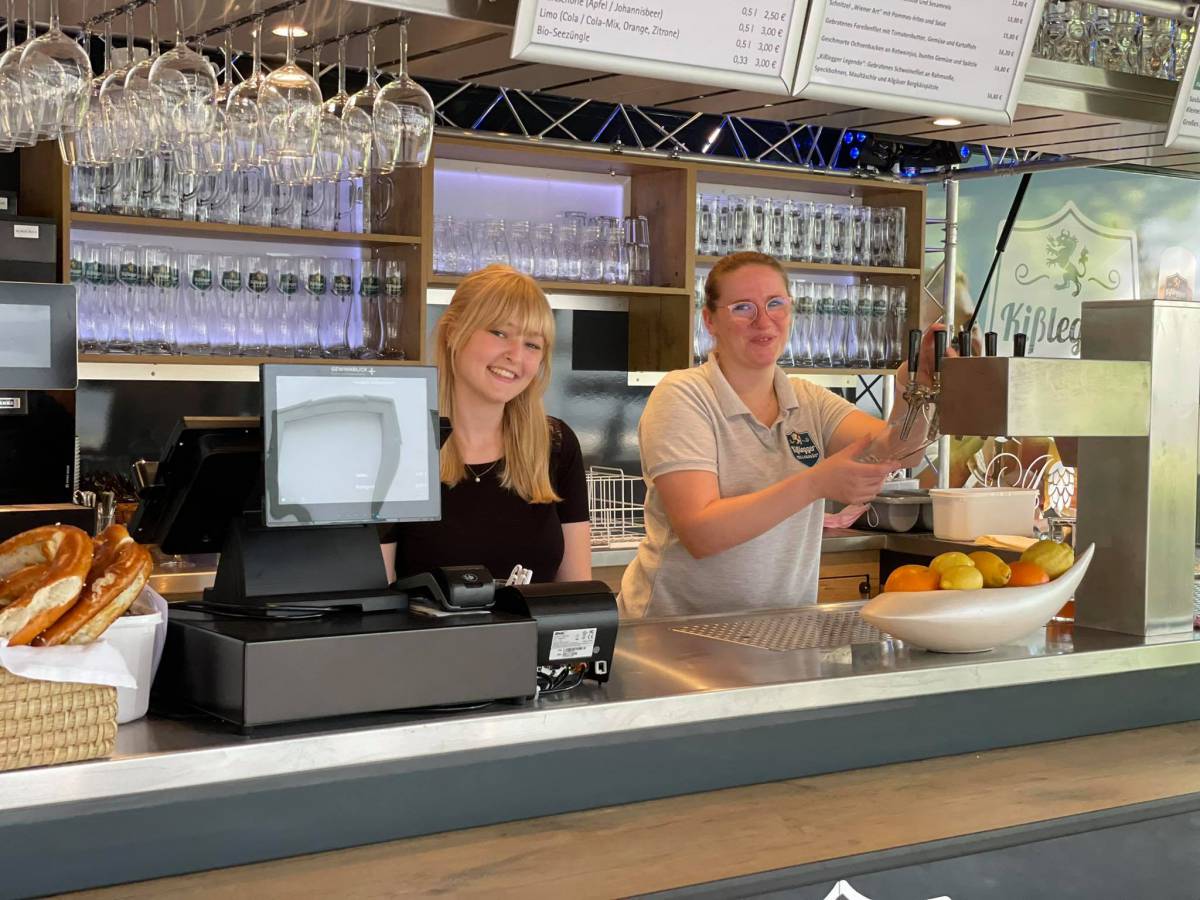 Bar Feeling Open Air at Schlossgarten
In addition to the freshly tapped local beer, we also offer you wines, cocktails and digestifs in the castle garden. Whether sitting under the secluded, shady trees or directly at the bar in the serving truck: the castle garden is the ideal place to socialize and get to know new people. There is nothing nicer than ending a glorious summer day in the Allgäu in a beer garden.
The opening times are as follows: Tuesday to Saturday from 5 p.m. and Sunday from 11 a.m. Monday we have a rest day in the castle garden. We start the last round at 10:30 p.m. Curfew is generally always at 11 p.m.
Wedding reception At Schlossgarten
Brand new we also offer receptions in our castle garden. The registry office is in the New Castle in Ki0legg right next door and it's only a few steps to our beer garden. Enjoy the most beautiful day with a wedding reception in our castle garden. All-round carefree, well served and cared for in a noble ambience in a prominent setting. Drinks, finger food and draft beer. We cater your wedding in the castle garden and provide the perfect setting for your love party.