Hiking tours in the Allgäu

Actively discover the region
Hotel Ochsen is the ideal starting point for an active holiday with extensive hiking tours. Head straight from the hotel into nature. The typical and unmistakable Allgäu landscape has a suitable route ready for every guest. From family hiking trails, which also offer special adventure trails and hands-on stations for children, to more demanding tours for experienced alpinists or simply for nature lovers. Every step through our breathtaking landscape takes you a step further. Or to put it in Goethe's words: "What I didn't learn, I hiked." Find your most beautiful tour in and around Kisslegg.
Every guest can hike our beautiful homeland. The Allgäu hiking trilogy with its 54 stages is divided into three routes with different levels of difficulty. It makes the Allgäu experienceable in all its facets and our beloved homeland tangible for you. The easiest route "Wiesengänger" leads through the western Allgäu. Through hilly landscapes across meadows, moors, forests and fields. Or in the Lower Allgäu through terraced landscapes with the mighty Alps in the background. The "Water Runner" tour is a bit more demanding. Here, the name speaks for itself. The focus is on lakes, streams and all kinds of bodies of water. Ambitious hikers can reach the Allgäu peaks on the "Himmelstürmer" route. If you want to admire the Allgäu from the top, you can choose the most demanding stage of the hiking trilogy.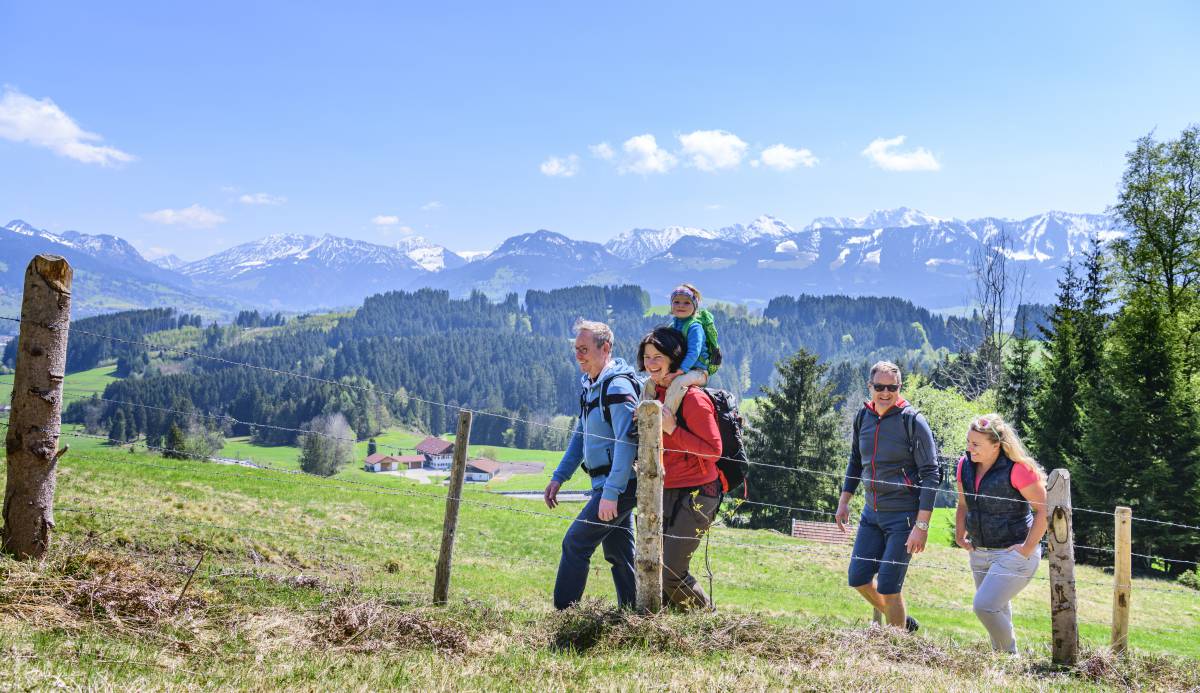 "What I have not learned, I have hiked."


Freely based on Goethe, we wish you a lot of fun with active relaxation in our beautiful nature.
Yours, Family Karrer-Eisenhöfer