Bicycle tours in the Allgäu

Explore Allgäu & Lake Constance
Explore the Allgäu natural paradise with all its facets by bike. This is the quickest way to get to know our region. Cycle through forests, past an incredible number of lakes and bodies of water or visit picturesque places in our Allgäu-Lake Constance region. You can reach the beautiful, listed town of Isny or the former imperial city of Wangen very quickly by bike. A stop at a rustic restaurant awaits you. The Allgäu metropolis of Kempten is also worth a visit and is around 45 kilometers away. The largest natural lake in the Allgäu is the Great Alpsee near Immenstadt and is particularly suitable for bike tours. You can experience another nature experience in the Skywalk Allgäu in Scheidegg, which you can reach by bike in a good two hours. The 40 m high treetop path is the highlight and offers a fabulous view. There are also skill courses, adventure bridges and tube slides, nature adventure trails and barefoot trails.
A trip to Lake Constance, about 30 kilometers away, can also be an unforgettable holiday experience. Above all, the Lake Constance town of Lindau or the Austrian city of Bregenz, which has become famous through the Bregenz Festival with the world's largest floating stage, inspire enthusiasm among all visitors. For a short breather, you can easily switch to a ship on Lake Constance and sniff the good sea air in between. If you have a lot of power and stamina, you can even cycle around Lake Constance. If you want to "cycle" all the navigable shores of the lake, the route is approx. 250 kilometers long. The shortest way to circle Lake Constance by bike is 203 km long. You can vary the routes as you like.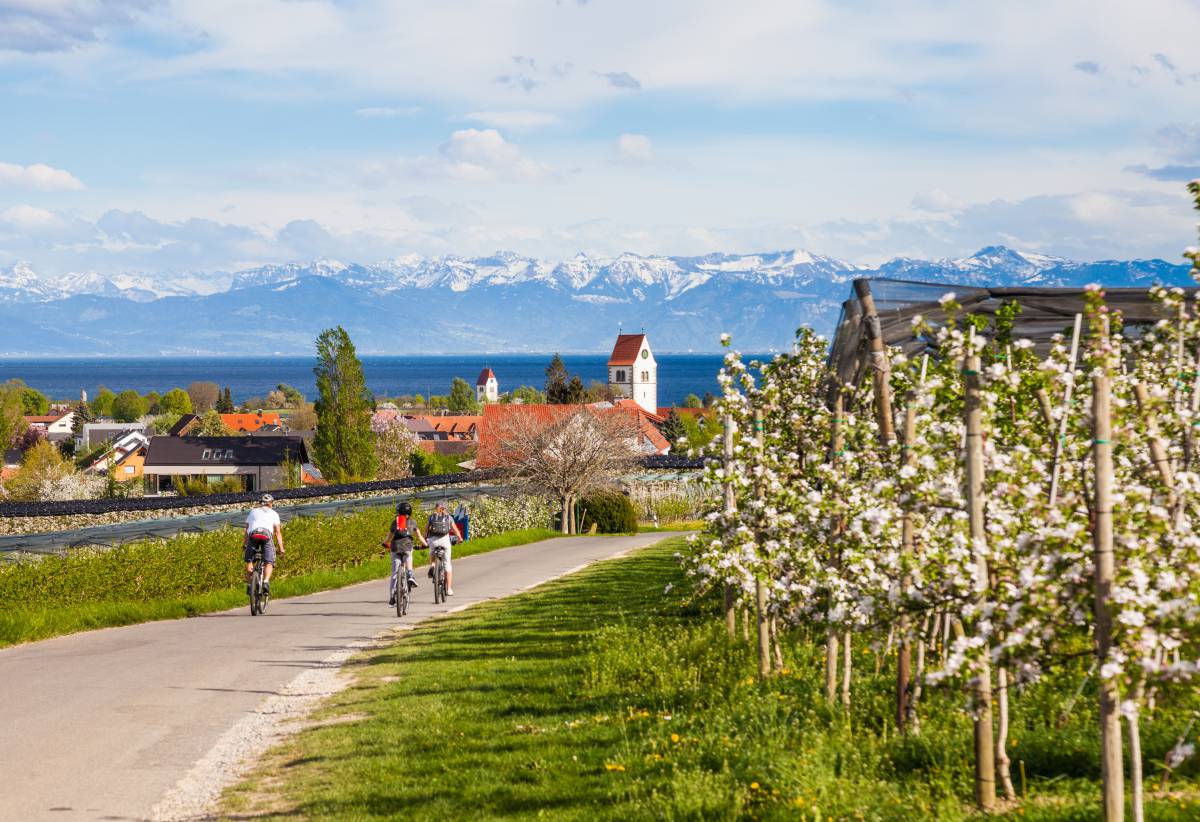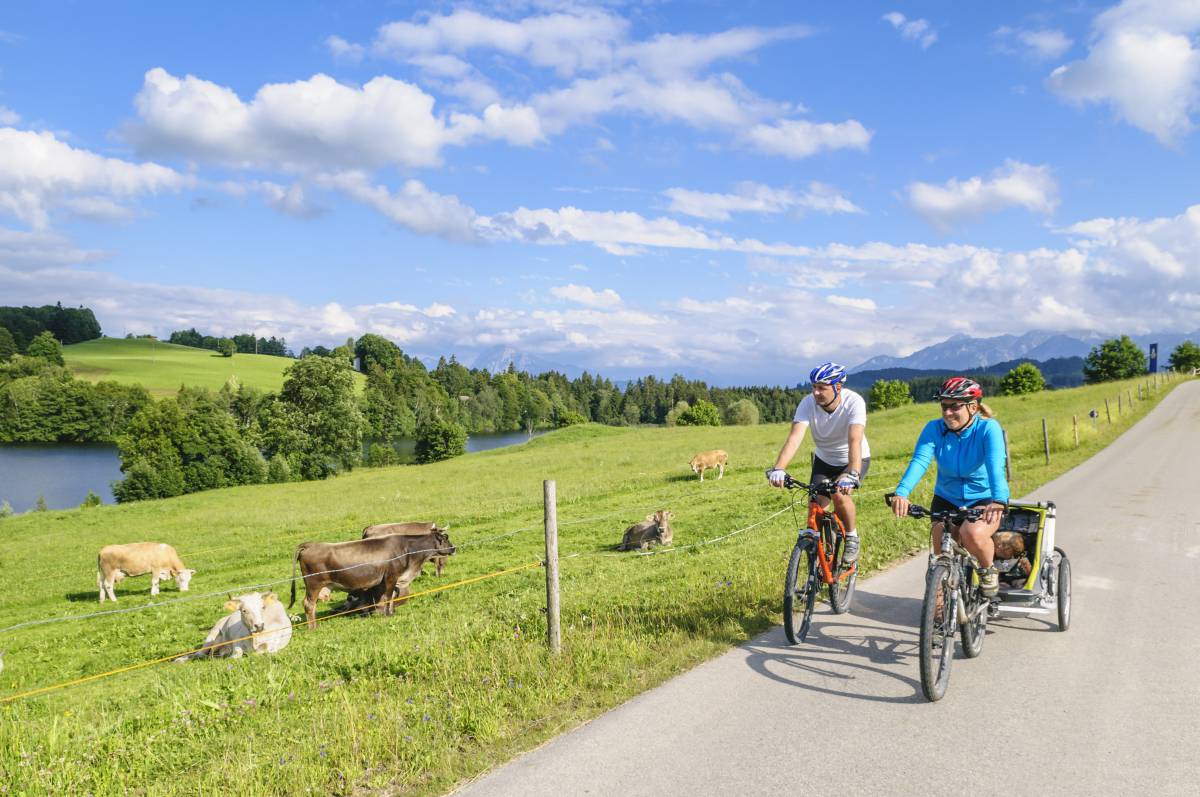 We are happy to help you rent bicycles. Come to our reception or go directly to the "Zweirad-Wenzler" bike shop opposite our hotel. Here you will find everything to do with cycling. Concentrated bike expertise and lots of insider tips.
You can also select and put together your cycle routes across the Allgäu prairie using the following link. There is a suitable route for everyone.