Magical holiday region

Enjoy the Allgäu at any time of the year
Experience the Allgäu in the Ochsen in Kisslegg. A family inn with strong roots, tradition and values. Embedded in a wonderful landscape between mountains, lakes, meadows and forests. The ox is the most beautiful basis for everyone who prefers to spend a lot of time with nature and longs for a special break and relaxation.
A special feel-good place on the Upper Swabian Baroque Route between castles, churches and chapels for all seasons: In winter, the Allgäu winter landscape will enchant you, idyllic cross-country ski trails await you and the Upper Swabian Baths Route offers many attractive thermal baths. In spring and summer, the popular holiday region attracts visitors with Lake Constance, the picturesque Allgäu foothills of the Alps, attractive hiking and cycling routes and countless beautiful bathing lakes. The local hiking trails are particularly attractive until late autumn. Kisslegg is directly connected to the Allgäu hiking trilogy as a portal location.
All this away from stress and hectic. When does your active wellness and relaxation holiday start? When would you like to recharge your batteries?
Host & Philosophy

At a glance: This is what awaits you at the Ochsen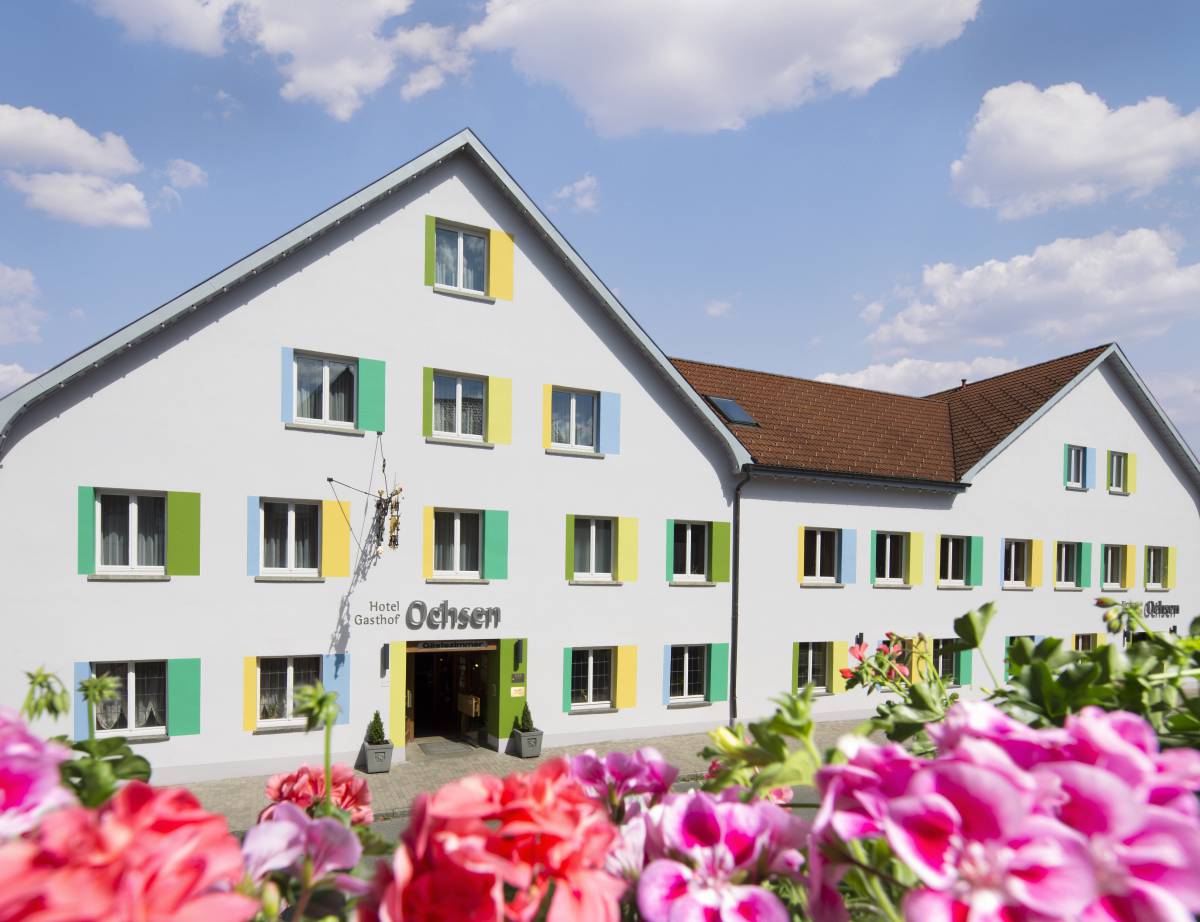 Family-run private hotel with heart and soul
Our greatest asset is our family. And this takes care of you from morning to night throughout the year. The siblings Petra Eisenhöfer and Stefan Karrer as well as brewer Patrick Eisenhöfer and technician Robert Eisenhöfer are there for you. Not to forget senior boss Rosmarie Karrer as the good soul of the house and still known to many regular guests.

room categories
Hotel professionals with personal service
With our 58 hotel rooms, which are spread over three parts of the building, as well as our conference and banquet facilities, we are also the ideal partner for groups, conferences, weddings, company celebrations and other larger events. All rooms are equipped with shower/toilet, telephone, satellite TV, minibar, WiFi and free Sky Cinema channels and some have a balcony or terrace.

special offers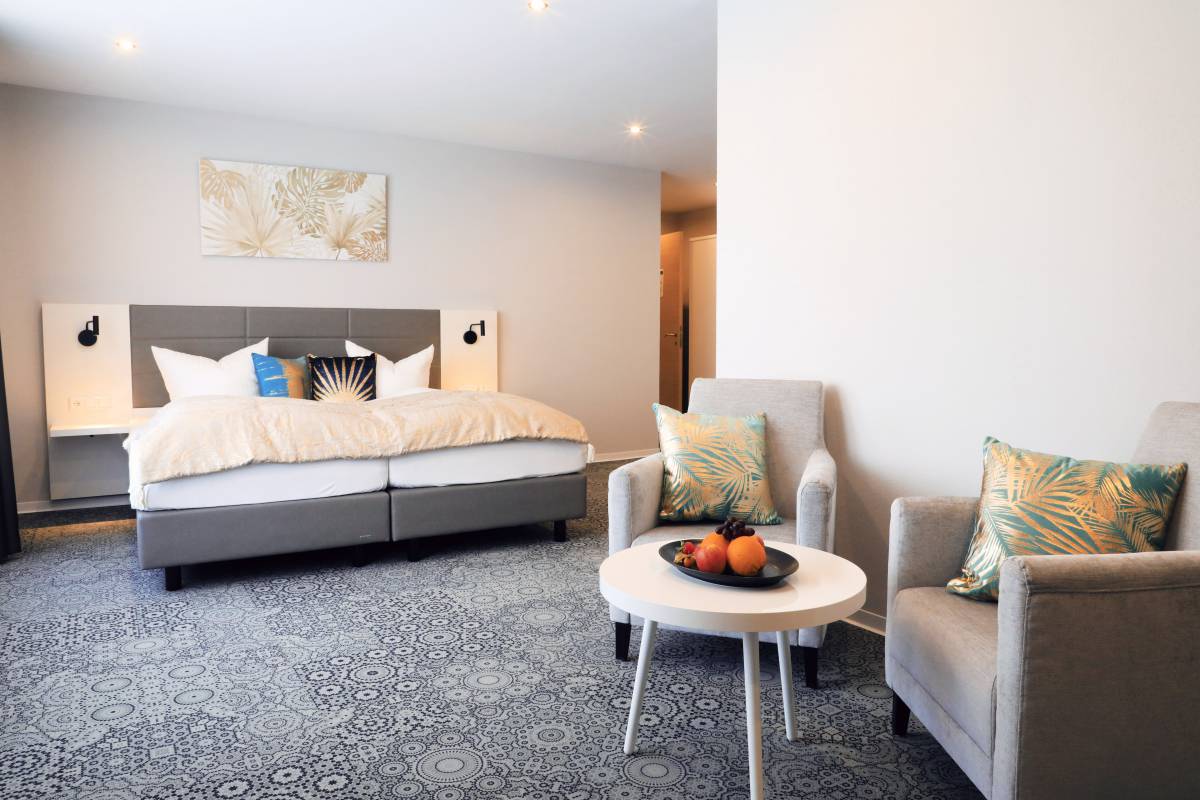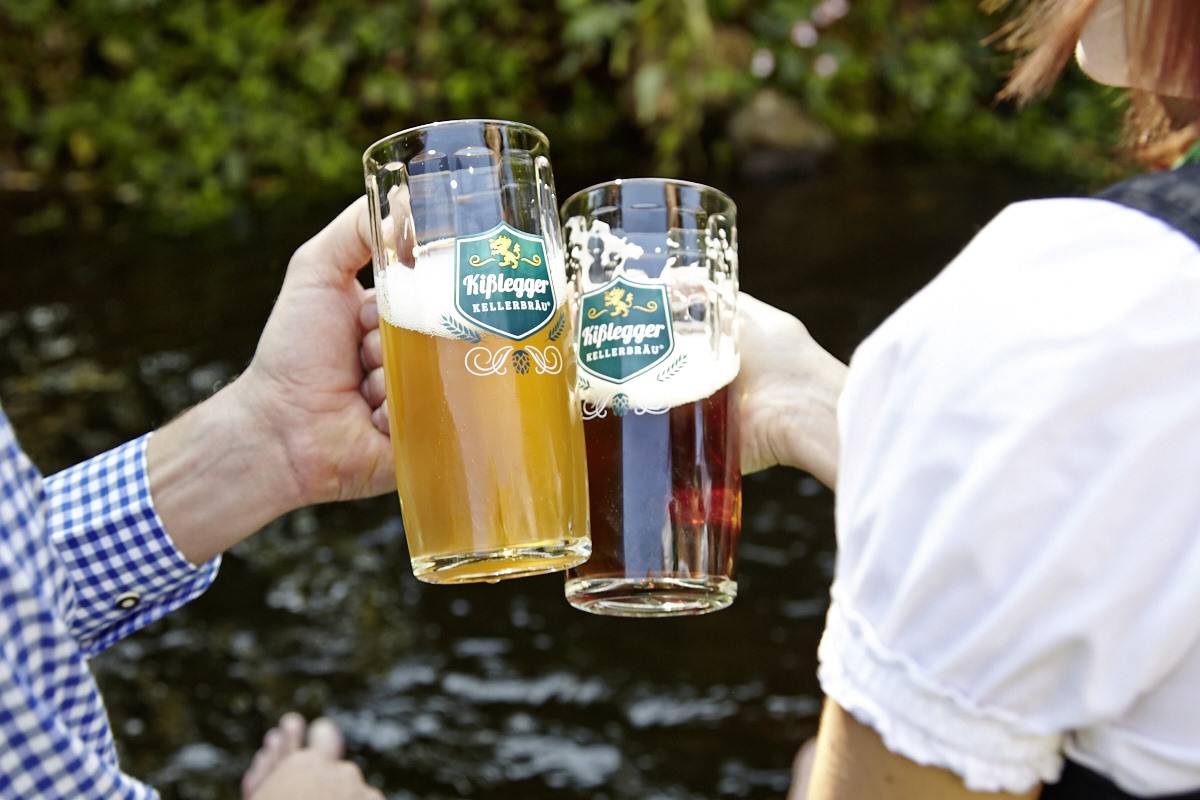 Beer specialties from the in-house brewery
Look forward to tasty, naturally cloudy beers with Tettnang hops and Swabian malt, brewed strictly according to the Purity Law. Wedding couples and companies can even brew their own festival beer, wedding beer or company beer with us. Patrick Eisenhöfer, a trained brewer and maltster, has been responsible for the Kißlegger beer specialties for more than 8 years. The Kißlegger Kellerbräu, Kißlegger's home beer, originated in 2013 in what was then the Schlosskeller brewery inn. After we moved out of the castle cellar in 2021, the brewery is now moving into the main building, in the Ochsen. The renovation work is currently underway. Of course we still have enough beer reserves for you.

discover our beer specialties
Fine dishes from the master kitchen
We cook fresh every day, regionally and internationally. Our dishes are homemade and the ingredients come from selected suppliers in the region. This is especially true for meat, fish, fruit, vegetables, cheese and other dairy products. Deer and other game specialties come from local hunts. You can feel and taste that.

discover our restaurant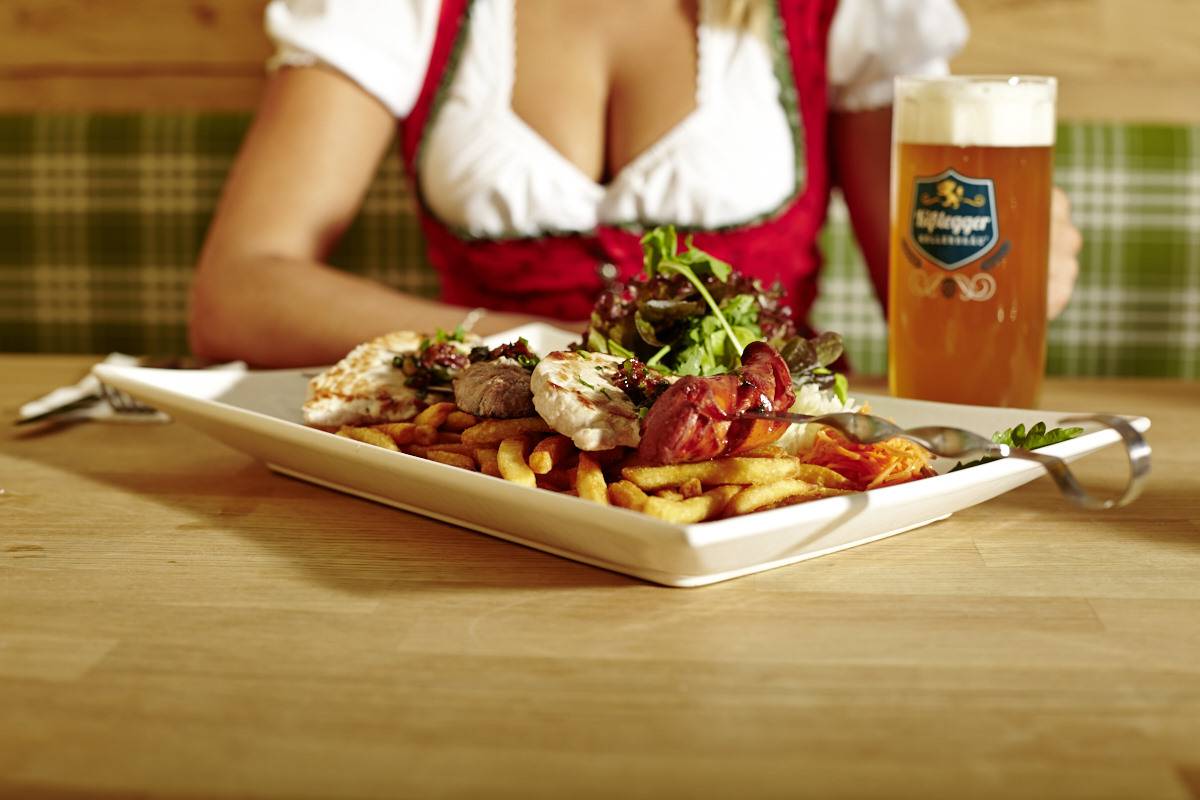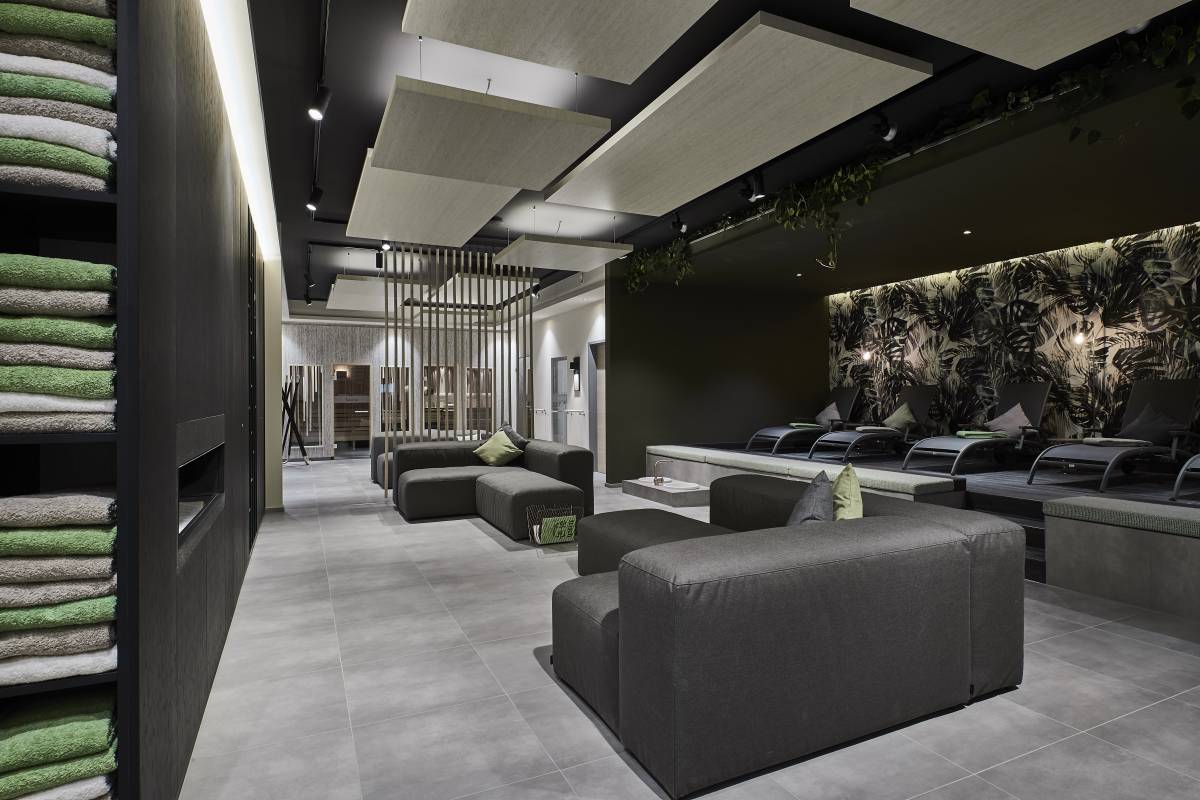 Living room wellness in the karuun | home SPA
Enjoy our new 400 m² spa area on two floors. It is the world's first spa in which the new material karuun was installed. In addition to various saunas, a steam bath, infrared cabins and a brine relaxation room await you in a stylish, design-oriented ambience. And the highlight is of course our original Kisslegger beer bath. It is the first and only beer bath in the region and therefore a unique experience.

discover our spa area
The history of the Ochsen

Hospitality out of passion and tradition
Our long-standing employees are part of the family
Faithfulness and loyalty are valuable assets, especially in uncertain times. We are proud to have many of our employees with us for a long time. They have become friends and we affectionately refer to them as family. Looking back over all the years, we have already had many happy hours with our great team and have also mastered one or the other crisis in the house. This is priceless. Because a family business is only as strong as its employees. The photo from the 1980s shows, from the left: Thomas Karrer, the married couple Rosmarie and Konrad Karrer, Petra Eisenhöfer, Irmi Wetzel and Gerhard Bröhm. Already a great team back then, Petra, Irmi and Gerhard are still there for all guests in the Ochsen.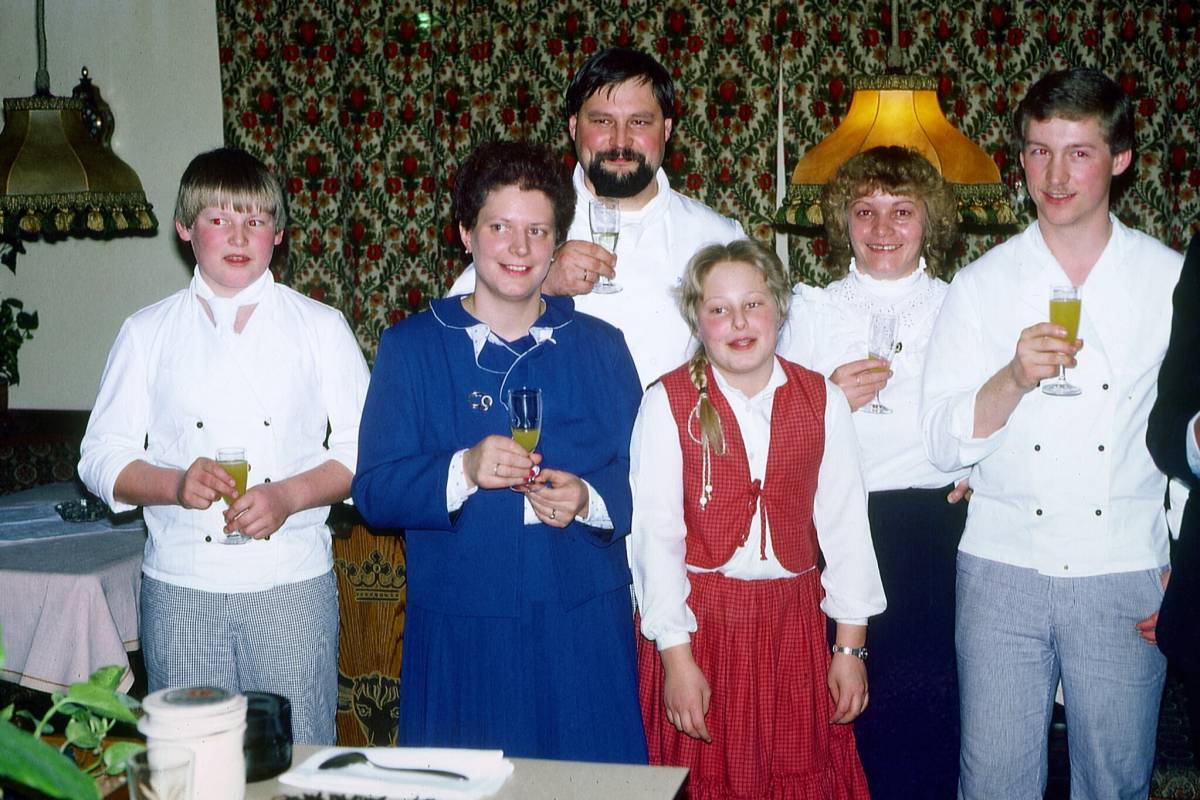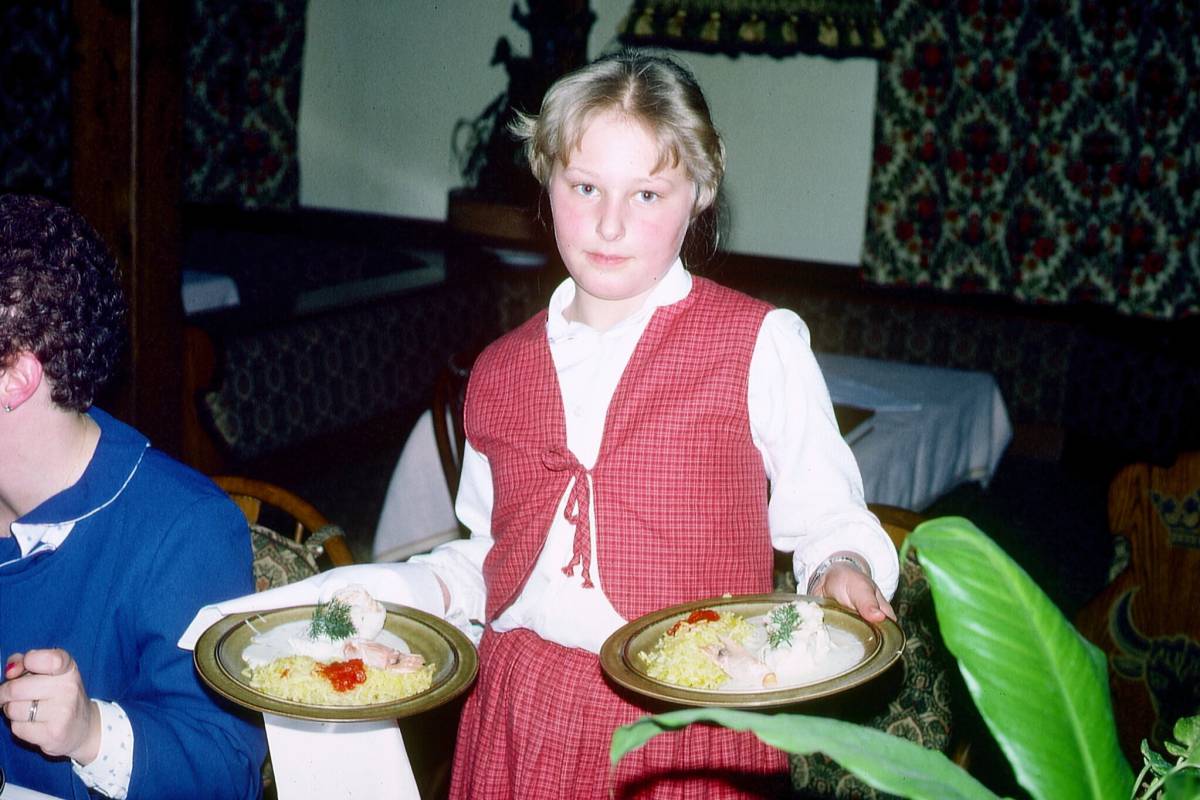 Practice early: today's host Petra Eisenhöfer
Even as a child, hostess and landlady Petra Eisenhöfer (47 years old, née Karrer) enjoyed dealing with the guests of the house. Whether serving, tapping drinks or washing plates. Petra was practically born with the role of host. So her career goal was quickly clear: even as a child she wanted to be the boss of the ox. Together with her brother Stefan Karrer, she is now in charge of the fortunes of the house. You will find them everywhere: at the reception, at the counter, in service and everywhere in the house where two hard-working hands are needed. And if it's a little quieter, she'll be happy to chat with you and show you her favorite place in the ox.