location and access

How to find us
You can reach Kisslegg by car via the A96 Munich - Lindau. Leave the autobahn at the Kisslegg exit and follow the signs for 5 km until you reach the town of Kisslegg. The hotel is located in the historic center between the Old Castle and the New Castle. You will also find parking spaces at the back of the inn.
Kisslegg is a railway junction between Munich, Ulm and Lindau and can therefore be easily reached by train. From the train station to the hotel it is about 400 meters in 5-7 minutes on foot through the castle park. You can reach the local taxi by calling 07563/7272.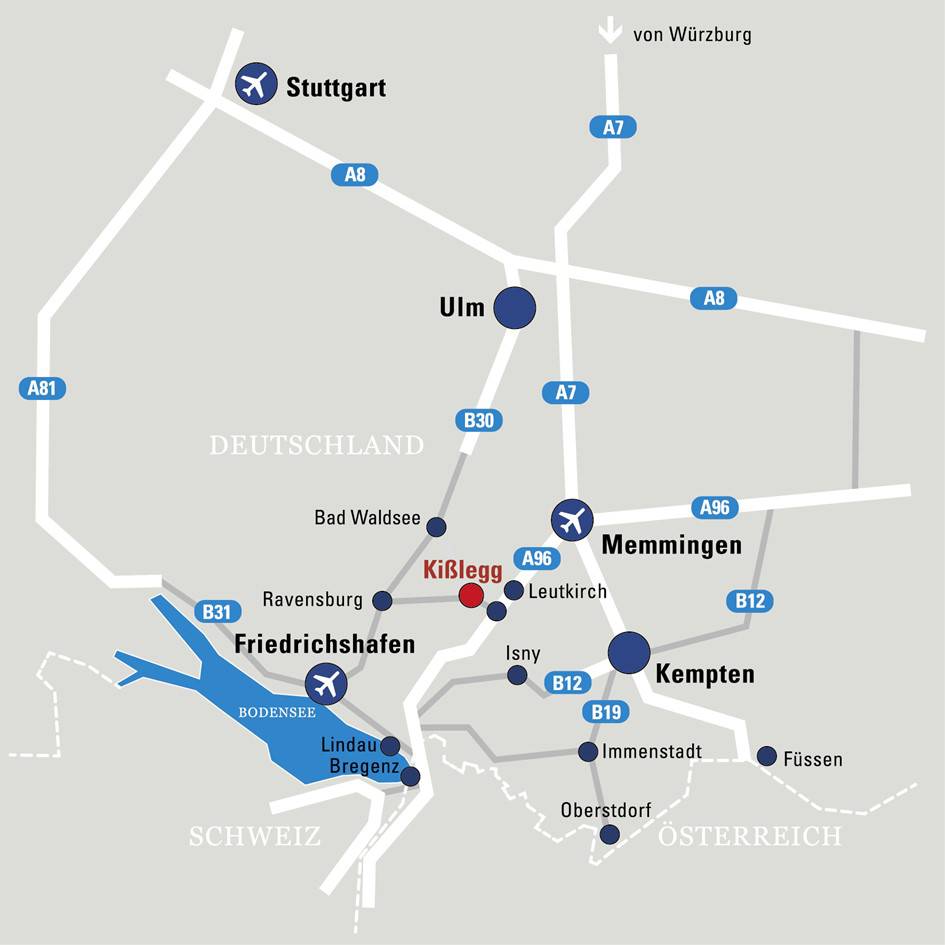 With the long-distance bus you will find bus stops in Wangen and in Leutkirch (each 15 minutes away).
bus
You can reach us quickly by plane via the nearby airports in the region:
Allgäu Airport in Memmingen (ca. 30 min.)
Bodensee Airport in Friedrichshafen (ca. 45 min.)
Franz Josef Strauß in München (ca. 90 min.)
Flughafen in Stuttgart (ca. 90 min.)
Flughafen in Zürich (ca. 90 min) 
Eurowings
Ryanair